---
Posted: January 8, 2003
Triathlon: Triathlete is Living Out His Dreams
Words by Paul Grech and Marco Borg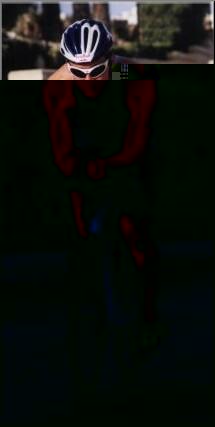 The sun is just about to rise when Dermot Galea sets off on his customary early morning run. He cuts a solitary figure running through the roads of his hometown Mosta: few people are awake at this hour, fewer still out running.
As yet, running hasn't really caught on in Malta, an island the middle of the Mediterranean with a population of just under half a million. Almost two centuries under British rule left their imprint on the country's sporting culture, with soccer being the dominant and most practised sport.
This mentality is, however, changing. Thanks to ever-increasing awareness on the importance of physical fitness and new facilities springing up all over the island, other sports are picking up. And that includes athletics. Malta now plays host to two international marathons and one international half-marathon. More significantly, every evening athletics tracks are full of new converts.
Yet, sports in Malta is prevalently practised on an amateur basis. There are only a handful of Maltese professional athletes; two are footballers, another a snooker player. And then there's Dermot Galea. The twenty-year-old is not simply one of a small but growing number of Maltese triathletes.
He is Malta's only professional triathlete.
"To get good results on an international level, you have to take part in a number of events outside Malta, and this involves a certain degree of preparation that you can't undertake after a day's work. So I decided to turn professional"
Easier said than done. The first difficulty Dermot had to tackle was that of finding sponsors willing to invest in him. Strangely, he found that foreign companies showed more interest. "Red Bull and Ironman Wetsuits were two important companies that went over my plans and liked what they saw. The have helped me a lot, especially in the beginning. Local companies were more sceptical but now they're accepting the idea and as a result they're being much more helpful." He is now sponsored by Vileda and Go Sports - Reebok running shoes.
"I estimate that I need around Lm6,000 (around $26,000) each year, a sixth of which for a Bianchi bicycle that is sponsored by Magri Cycles and Spares who are also the dealers for Limar helmets and Rudy Project sunglasses. I live with my parents, I don't have a car, I don't have anything. Everything I earn I use to live my dream."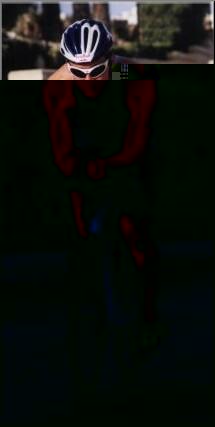 As there are no other professional athletes, he has to train on his own, and this presents more problems. "It doesn't help. I train twice or three times a day on my own. I cannot do otherwise as most of the other athletes are at work. The only way to overcome it is by not thinking about it and always trying to push yourself harder. Through experience I've learnt that if you want to improve you have to do it on your own."
And then there are injuries. "Last year I suffered an injury which kept me out of training for three weeks and that effected my preparation. It is for this reason that I have a weekly massage"
Dermot's coach is Andy Colbourn, an Englishman who settled in Malta and who has been as responsible as anyone for the introduction of triathlon in his adopted country. He is justifiably proud of what has been achieved so far. "This is a tough sport for which Malta has the ideal climate, with the exception of August when it gets too hot to run. There is still a long way to go but triathlon is catching on and the fact that there is a professional athlete shows that things are working well."
Whilst Dermot remains the best Maltese triathlete, Colbourn is happy with the overall standard. "It is useless having one good athlete competing against much weaker ones. Fortunately, the general level is good. An athlete who finishes bottom in a Maltese competition could still get a middle placing in an international event."
"Maria Mifsud Bonnici is another Maltese triathlete with an extremely good pedigree in international competition. However her progress is limited as she isn't a professional. She wakes up at five thirty in the morning to train so that she can fit in four to six hours' training daily around her work schedule".
Andy has a crucial role in helping Dermot plan out his future moves, as the athlete himself admits. "At the moment I do not have any world ranking. It is something I am working on and hope to achieve next year by taking part in at least five ITU International Triathlon Races in Europe. At the end of the season, together with my coach, we decided what races we are going to tackle. It is important as a professional triathlete to have a clear Race Schedule since it is very easy to get carried away with racing and never perform at your best."
"If I get points in these races I will qualify to have a world ranking. For that to happen I have to manage to finish in the top ten places which is quite a tough task but I am confident that I can do it. No other Maltese triathlete has ever managed such a result. Although I have raced at very high quality competitions, I've never taken part in these ITU International Races."
Recent results, however, are encouraging. He holds the Maltese record for the fastest finish to a triathlon, with the 1hr 55mins 35 sec he clocked in an Olympic Distance Triathlon in Cyprus. "I've been getting good results. There is still some way to go before I get to my peak. Last season was very important. In the Commonwealth Games I finished just 12 minutes behind Simon Witfield."
Dermot has also been claiming more personal awards. "Limar Helmets have been sponsoring me for the last three years, through their local dealer Magri Cycles and Spares. As I have won the National Title for a fourth time and the Traithlete of the Year for a fifth consecutive year they chose me as the athlete of the month for November 2002. I am really proud of this title as this company sponsors athletes of the calibre of Jan Ullrich and Laurant Jalabert"
The future looks promising, and Dermot certainly isn't afraid of aiming high. "The target is to make it to the Olympics in Athens but I think that is too close to get enough points to qualify as you need four years to get a good number of points. These two years will be used to get the experience. I am only 20 years old. There is no major rush. I feel I have at least 12 more years of international competition to get the best out of my body. So the 2008 Olympics in Beijing are a more realistic target."



Paul Grech is the Sports Editor at the Maltese newspaper IL-GENSillum. Any comments on this article can be sent to paul.grech@footie51.co.uk. Marco Borg is a freelance sports journalist, who has written articles for a number of websites.
More information about triathlon in Malta can be found at: www.bkaratri.com.
---
Check out our FrontPage for all the latest running and triathlon news.
---
Top of News
Runner's Web FrontPage